AB Diamond Handrub & Surface Spray
AB Diamond handrub is using Antibacterial & Antiviral Coating @Patent 2020 with essential oil and made in Hong Kong.
It gives you extra protection and antimicrobial effects and keeps your skin hydrated.
It killed the germs within a minute and extended antibacterial effect even after 1 hour or until you wash your hands.
Antimicrobial Effect
kill S. aureus within a minute, and also kill
Keeps your hands hydrated
Alcohol-free & Non-irritant components. Passed skin irritation test

By using Water-based solvent system with AB Diamond patent technology, it is completely harmless and also suitable for kids

Keeps your skin hydrated at 133% after 5 minutes. It protects stratum corneum against dryness and dermatitis

Leaves a fresh and non-greasy feel
| | | |
| --- | --- | --- |
| | WHO Formulation | AB Diamond Handrub |
| Before Application | 100% | 100% |
| 5 mins after application | 114% | 133% |
| 30 mins after application | 119% | 131% |
Proprietary AB Diamond with Essential Oil System
Essential Oil System contains natural bioactive compounds
Peppermint Essential oil is formulated into AB Diamond patent technology. It is not only providing antimicrobial effects and also psychological benefits.
AB Diamond handrub is the water-based solvent system that enhanced stability of essential oil in the formulation and reduced and prevents skin irritation and effective delivery to the skin.
Improve skin condition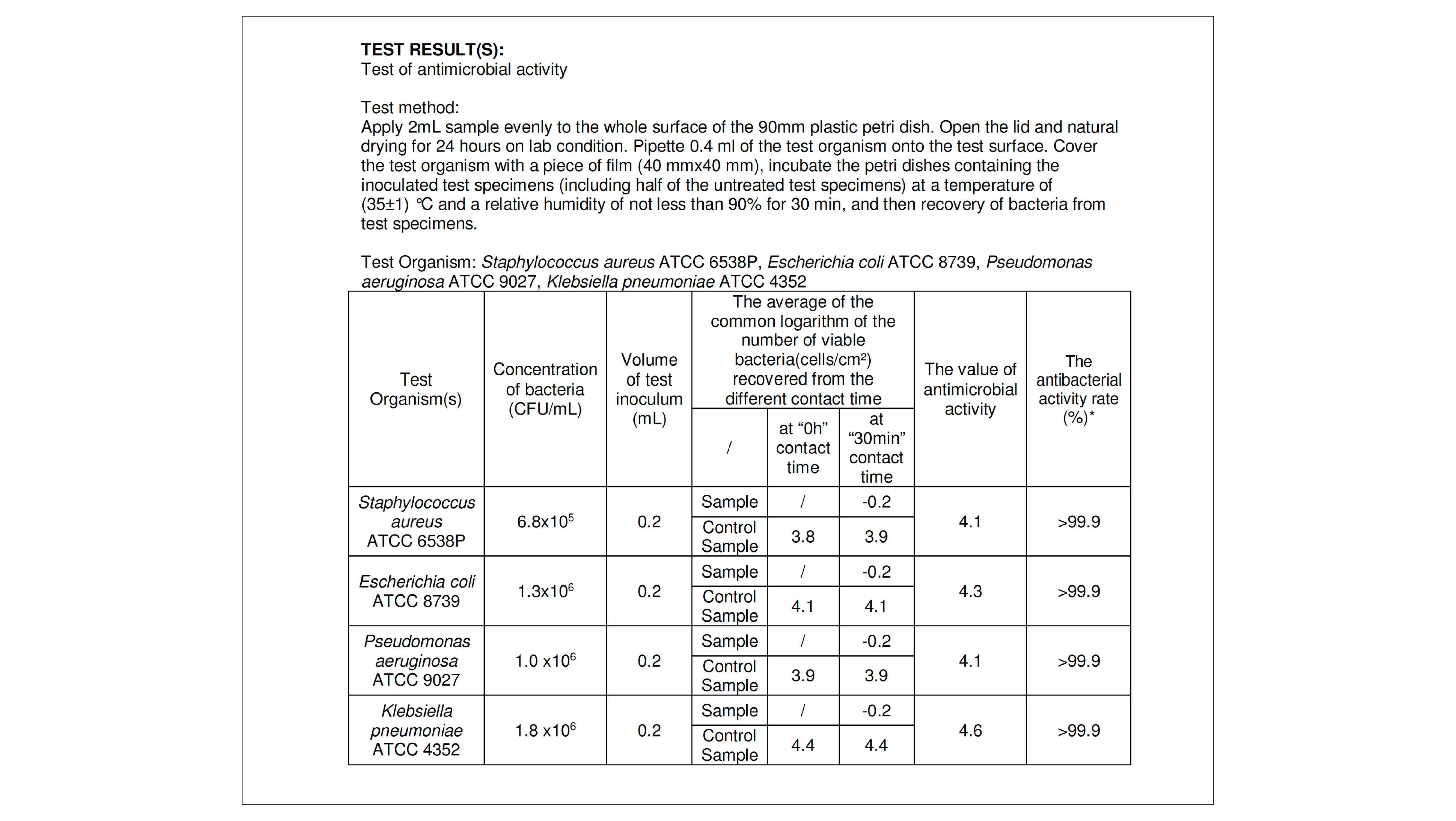 Surface Spray
Killing 99.9% germs after 24hours
Fresh and Smell good and Eliminate the odours.
Alcohol-Free & Water-based solvent system of AB Diamond handrub can use as surface spray and kill germs over 24 hours.
Application Scope
Squeeze a significant amount in your palm and wet hands thoroughly with AB Diamond handrub and rub into skill until dry.
Chitosan and essential Oil NanoEo Patented formulation.
Caution
Avoid contact with eyes. If contact occurs, rinse off immediately with plenty of water. If irritation occurs, stop use and consult a doctor.
For external use only. Harmful if taken internally not to be taken.
Keep out of the reach of children.
Storage Condition
Store in a cool, dry place away from direct sunlight.